Sheryl Root Inducted Into Women In Technology Hall of Fame
Staff Writer
Jun 25, 2015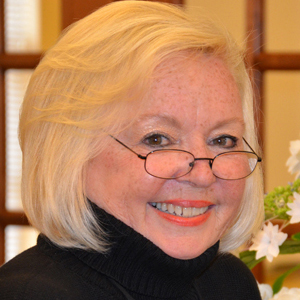 As a strategy, marketing and product development executive, Sheryl Root has not only blazed the trail for her fellow female techies — she's ignited a flame. The Associate Professor of Software Management has made it her priority to bring women to the forefront of the technology arena in Silicon Valley.
"Women are strong assets in the field of technology," explains Root, who is based at the university's Silicon Valley campus (CMU-SV). "It is so important that they build the skills and confidence needed to grow in the technical community."
With almost 30 years of experience, Root has used her career to build, empower and inspire in the field of technology. She was recently honored by the Women in Technology International (WITI) for her outstanding contribution to the field of technology and the empowerment of women. Root, along with four other industry leaders, was inducted into the Women in Technology Hall of Fame at the 20th annual WITI annual award ceremony.
For Root, the award serves as yet another source of motivation for her work. "When I received this honor I thought, 'Gosh, I've got to continue making a difference!'" she laughed, "It is inspiring. I want to contribute the best with it."
Root's multi-faceted background has taught her many of the lessons that she now passes to her colleagues. In addition to her faculty position at CMU-SV, Root is President/CEO of consulting company RootAnalysis. She, like her Silicon Valley students, has learned the most through her experiences. "We are lucky at Carnegie Mellon because learning is done by doing," she says. "We get to try an idea at first and see what happens with it."
We are lucky at Carnegie Mellon because learning is done by doing. We get to try an idea at first and see what happens with it.

Sheryl Root , Associate Professor of Software Management , CMU Silicon Valey
The most important thing that Root has learned? It is all about community.
Root sees a sense of community as a key factor of success in the field of technology. She encourages women to create communities because they provide a solid network of support. "We get so swamped in our day-to-day life that sometimes we forget to look out for other people. But when you are part of a community, you should always be looking behind you and helping to pull those in your community forward," says Root.
Root credits the impact of community for the drastic increase in the enrollment of women in the Software Management program over the past decade. When she started at CMU-SV in 2006, the program was only 8% women. Now the program is made up of 40% women. Today, the roots of community run deep into Silicon Valley thanks to the strong CMU-SV alumni network. "Our alumni are so great at paying it forward. They are a very engaged and involved group."
Root speaks proudly about this growing network of women at CMU-SV. She says that it is their curiosity and innovation that help her to continue to grow. By encouraging all women to ask questions and be courageous, Root hopes to inspire them to make their own mark on the field of technology.
Root received her Hall of Fame award during the annual three-day WITI Summit in San Jose, California, which was attended by 1,200 women in technology. The schedule included speakers, as well as individual coaching tables all centered on growing women's voices in the field of technology. Root led a table about transformative leadership, where women could sit down to discuss the topic one-on-one.
Root finds herself with a renewed sense of purpose after the Summit. "This award is really a beginning for me, not an end. This is an opportunity for me to continue to build capable women in the field of technology." 
Learn more about Sheryl Root and her induction: