CMU-SV team takes first prize at UCSC Hackathon by developing virtual waiter
Adam Dove
Jan 1, 2017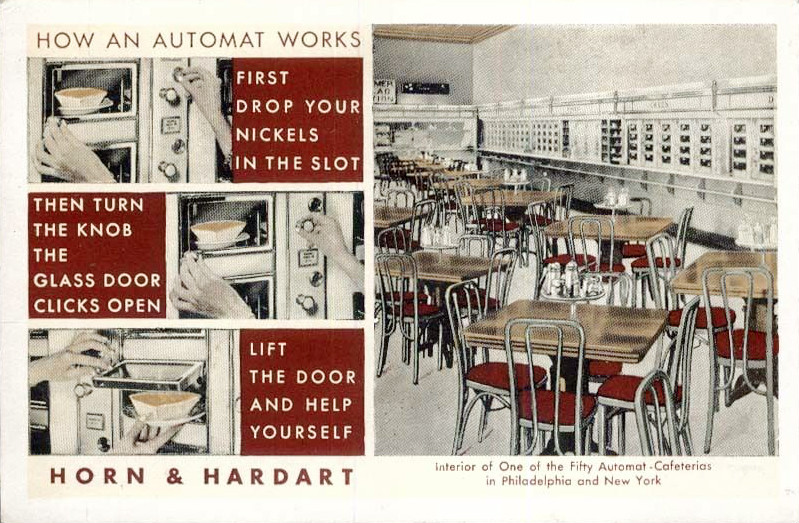 In 1902, the first U.S. automat opened up at 818 Chestnut St. in Philadelphia, Pennsylvania. Restaurant goers lined up single file in front of rows of vending machines. They inserted their nickels, turned the knobs, and received their hot meals for under a dollar, in what would turn out to be the first in a long history of America's flirtation with automated food.
Flash-forward to 2017, where, at the University of California Santa Cruz annual hackathon, a team of students from Carnegie Mellon University's Silicon Valley campus (CMU-SV) has developed the next generation of automated restaurant experiences. And its name is Chef.
"At its core, Chef is a waiter," explains electrical and computer engineering (ECE) master's student Shahbaaz Mhaisale. "Using an Amazon Echo, we built an Alexa skill to allow users to interact with the device just as they would with a waiter. Chef can take orders, answer questions, and make recommendations. This system provides a host of advantages, including being able to double kitchen staff by cutting wait staff, putting an entertainment system at every table, and more."
But these are just the short-term effects of Chef. The real benefit lies in the data. While many other 21st century business have been leveraging big data for nearly a decade to grow their profits—tracking sales numbers, managing inventory, learning customer preferences—some industries haven't yet figured out how to take advantage of new technology. But Chef is going to change all that, by allowing restaurateurs to track customer behavior in a way they never could before.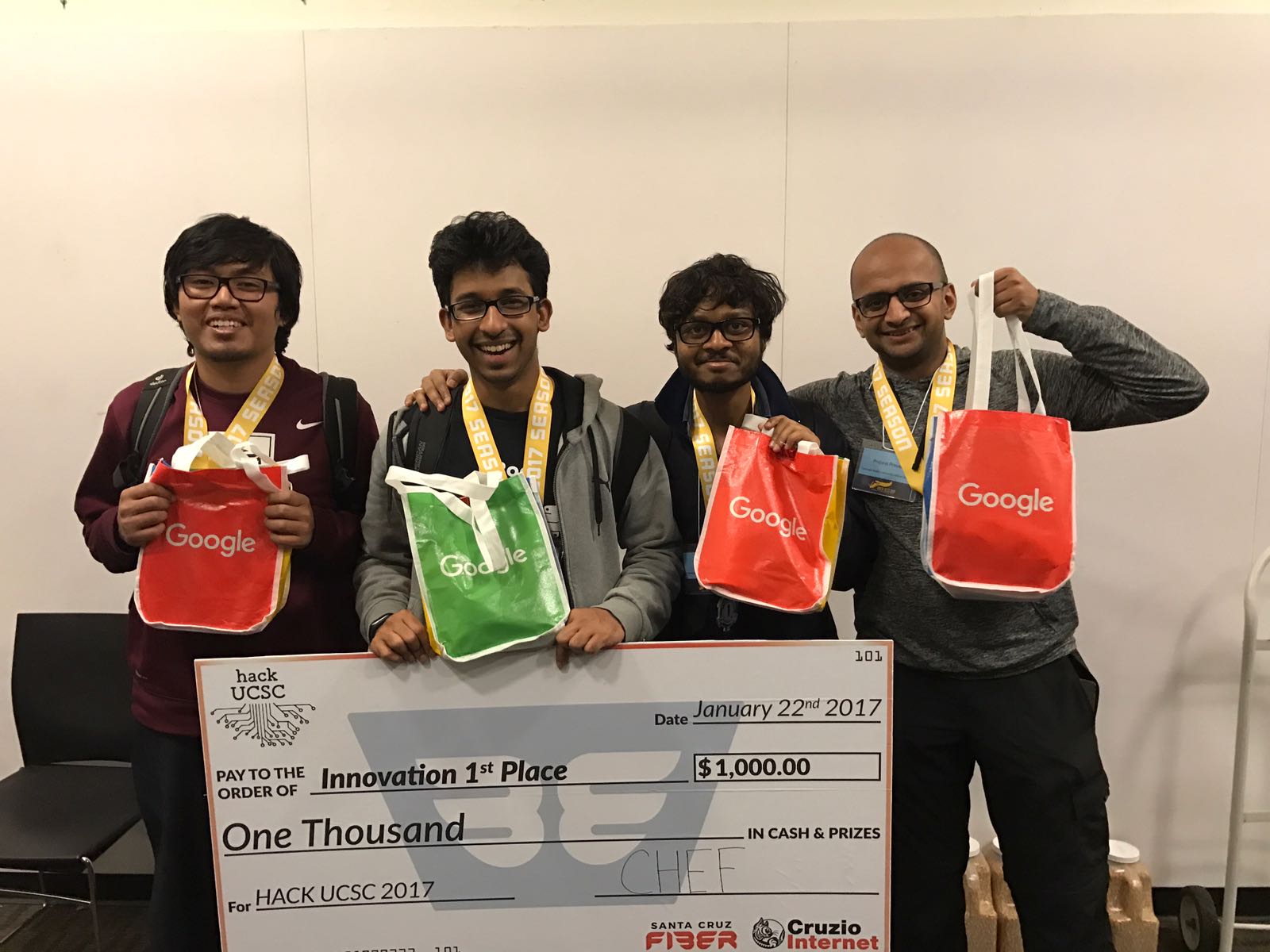 "As just one example, we can focus on the ingredient forecasting feature," Mhaisale says. "This would allow a single restaurant with even 50% accuracy to cut down 15,000 – 35,000 pounds of food waste a year. A hundred restaurants could save millions of pounds of food in a year. That's just one feature of how Chef can use big data to save restaurant owners time and money." 
Along with Mhaisale, the hackathon team included CMU-SV students Prajwal Prasan, Raj Kiran Gupta Katakam, and Imre Nagi, all four of whom are also ECE master's students. The team came together on the day of the 36-hour event, and thanks to their unique combination of skills, the app took first prize, as well as sponsor prizes from Google and MLH for the best use of AWS and Google Cloud.
"If it were any other team combination, pulling this off would have been really difficult," Gupta says. "As a team, our diverse technical skills made us very well equipped. And even apart from the technical know-hows, the fact that our nametags read CMU boosted our confidence a lot. The feeling when you hear other contestants say 'No wonder you guys won, you're from CMU': it makes it worth it."