With OSSpal, Wasserman aims to make it easier to find high-quality open source software
Adam Dove
Jun 26, 2017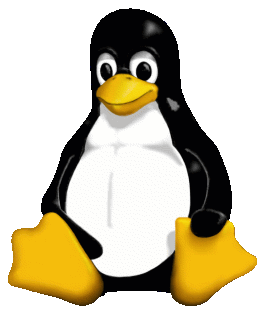 The spirit of contribution and cooperation is alive and well in the world of programming software. Witness, for example, the continued growth in popularity of open source software. With this booming popularity, CMU-SV Professor Tony Wasserman has made his own contribution with OSSpal.org, a website that provides evaluations and ratings of open source software.
With nearly three decades of open source experience, Wasserman saw all of this open source software becoming available with no way for users to determine which software was worthwhile. How does the software perform? What does it offer? What are the best open source options for specific application needs? Which one will do what I need it to and which ones won't?
These questions are answered with OSSpal's database of software evaluations and ratings. In the spirit of contribution and cooperation within the open source world, these evaluations and ratings are conducted by the site's users.
Once registered, users are able to browse or search by name or category. For each included project, the evaluation includes some general aspects (installability, usability, robustness, security and scalability) as well as other aspects specific to its software category. Those ratings can then be viewed by other users searching for software to use for their own projects.
If you want to experiment or evaluate open source software, we've done some of the work for you.

Prof. Wasserman, Professor of Software Management Practice; Executive Director, Center for Open Source Investigation, Carnegie Mellon University Silicon Valley
"If you want to experiment or evaluate open source software," Wasserman says, "we've done some of the work for you."
What makes open source software appealing is its accessibility. Unlike the more traditional and well-known proprietary software, which requires the purchase of a license and which has a source code that is inaccessible to users, open source software is so-named because its source code is open for anyone to access, inspect, modify, and enhance. This ease of access, ease of modification, and lack of cost makes open source software extremely appealing to start-up companies.
"OSSpal is a way to help people find high-quality open source software that they can consider for use in their own project," he says.
According to Wasserman, there is no other site acting as a comprehensive, user-focused resource for projects, allowing users to learn what a software does and if it does it well.
However, open source software does present its own set of concerns. From fears about security and functionality, to questions about technical support, it has taken time for the idea of an open source-code platform to become widely accepted and widely used. But now, says Wasserman, it's everywhere.
"There's much less fear about open source," he says. "The research we're doing is intended to help people find and use stuff and to overcome some of the concerns that people have about doing so."
For more information, please visit: https://works.bepress.com/tony_wasserman/8/