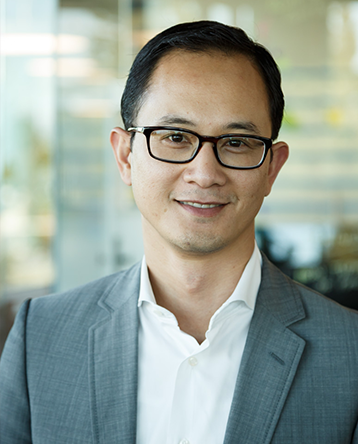 Paolo Malabuyo is a user experience designer, creative leader, and educator. He joined Google in August 2017 as director of User Experience. 
Most recently, he was director of Design at Netflix where he led teams of designers and prototypers responsible for the user experience of the world's leading internet TV brand. As vice president of Advanced User Experience Design at Mercedes-Benz Research & Development North America he led the team responsible for discovering, designing, and prototyping the future user experience of the connected and autonomous automobile that's delightful and uniquely Mercedes-Benz.
Previously, he was at Zynga as director of Product in the mobile division where he worked on designing and building their new mobile social gaming network. He was an executive producer responsible for driving multiple incubation programs for Microsoft's Interactive Entertainment Business (which includes Xbox, Zune, and media businesses) and Windows Phone division. Most of those never saw the light of day after going through the Business/eXperience/Technology gate process except for the last one he worked on; that project defined the core user experience and value proposition for the new Xbox One.
He took a break from Microsoft as director of User Experience at Pelago, a software startup that delivered a geosocial networking experience on the Web and mobile devices called Whrrl. Malabuyo left Pelago in 2007; it was later acquired by Groupon in 2011.
He held design positions at Oracle and IBM working on enterprise management, database management, and data visualization software. In addition, he has also pursued a variety of personal and entrepreneurial projects from traditional shoe-making, cooking, and app design and development.
Paolo was born in the Philippines where he competed at the regional and national level in Lego competitions, traveled around southeast Asia while living in Bangladesh and Indonesia, and finished off his childhood in Philadelphia where he learned how to eat a real cheesesteak.
He also completed the first semester of the Design MBA program at the California College of the Arts in 2012 but, due to his then new role at Mercedes-Benz, suspended his enrollment to concentrate on the new job. He studied art and design at Carnegie Mellon and spent a semester abroad in Zhejiang University in Hangzhou, PRC studying Chinese language, culture, traditional painting, Tai Chi, and the fine art of traveling by train on a hard wooden bench. Upon graduating college in 1995 he spent a month backpacking through 13 cities in Western Europe with a Eurail pass and $30/day.
He is fluent in English and Tagalog, stumbles along in ever-deteriorating broken Spanish and Mandarin Chinese, and has forgotten what little Bengali and Bahasa he picked up as a kid (except for counting from one to ten). He also picked up some conversational Deutsch by working in a German company and traveling to Stuttgart on a regular basis.
Education
BFA, Art & Design, Carnegie Mellon University